I found that Ahrefs and SEMRush are the most usefull seo tools for my daily SEO activities. Yes, they are pricely but really worth for every money that you spend on them, especially when you are focusing on search engine optimization or someone called as organic traffic.
Getting organic traffic can be great beside of your paid traffic campaign. There will be a passive income method because you will always receive the traffic even you are away from your advertising dashboard. I feel this kind of a game in the internet marketing era because no one ever know the exact ending and some of the results are becoming unpredictable at this moment. Why? This is really because the Google that own the biggest search engine in the world did not release the rules of their rank algoritm to public. So every internet marketer do their campaign by their asumption on the best method that they can do.
A tools like many seo tools will help this marketer on going to get the results of their website position on search engine. So they can prioritize what to do on their campaign and daily activities. But, I found some internet marketer does not have enough fund to buy all the tools, so they are prefering to use sharing account among their friend.
But what happened when you do not have any other friends or colleagues to share the fund on seo tools fees? Yeah, you can take a look at seo tools group buy that may available if you are searching on the internet.
Based on my experience and also talks on a forum, here are I list 5 best seo tools group buy service for take look and consider use lack of budget on buying the original one.

1. groupbuyseotools.com
They are offering 35+ SEO tools for $23.95 buck a month including WordAI, Buzzsumo, Moz, Article Builder, Spyfu, iSpionage, Grammarly etc. They are offering smaller package with lower budget. I found at least 7 package on their homepage with some of them are individuals tools for you to 'rent'. To buy you need to contact them via Skype or a webchat that available on their website. So, if you need in urgency on accessing the tools – they might be not available if the web admin goes to sleep.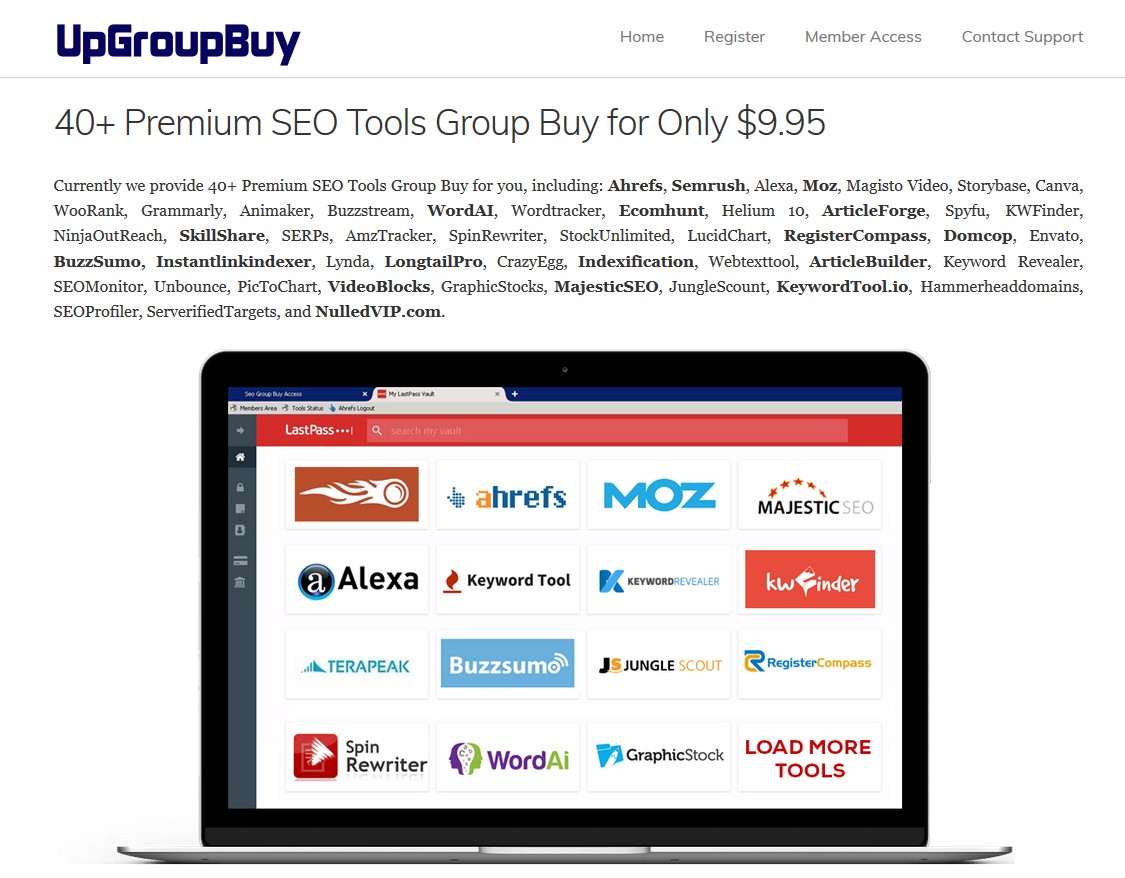 2. upgroupbuy.com
They are promosing on getting 40+ seo tools to be shared for a low price $9.95 – Their homepage so tiny in simple and easy to load for most people. I found this is the most complete and the cheapest seo group buy on the net. They are not promosing too much but if you are facing a problem, you might need to send them email (I just wonder, they are not providing a contact webform). In their member area I found they are offer 4 types of way on accessing the tools: via google chrome plugins, mozilla firefox portable, firefox portable with proxy, and direct login. For example if you are willing to use ahrefs, they provide for bot chrome plugin and also firefox portable – you can decide which one you want use or in time. I found not only a seo services, are providing nulledvip.com membership which is 'internet marketing' guides.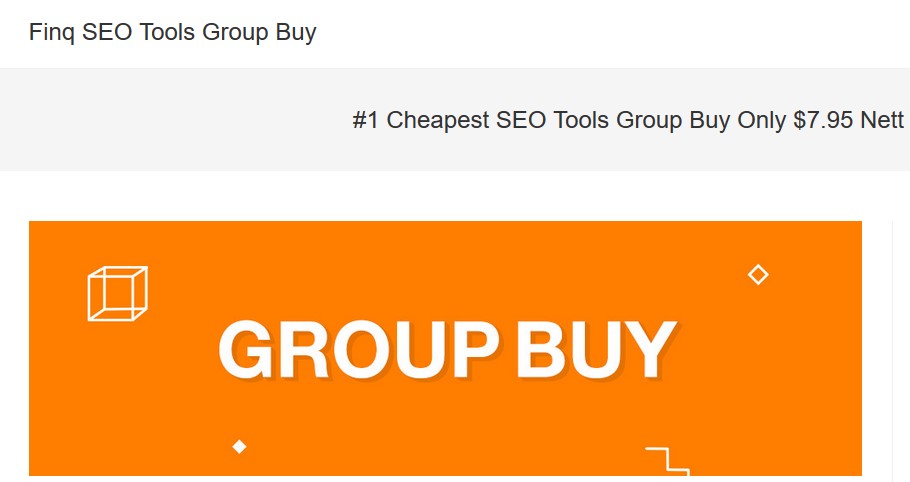 3. groupbuy24.com
They are new in the group buy provider but the cheapest one with at least 10 seo tools provided. They are offering on accessing the tools via a firefox portable. Suprisingly they are offering this for both Windows and Macintosh version of firefox portable. They are promosing that they are checking all the tools every morning when they are wake up. Thus, money back guarantee via Paypal refund mechanism when you're not satisfied with them. For only $7.95 this looks so good!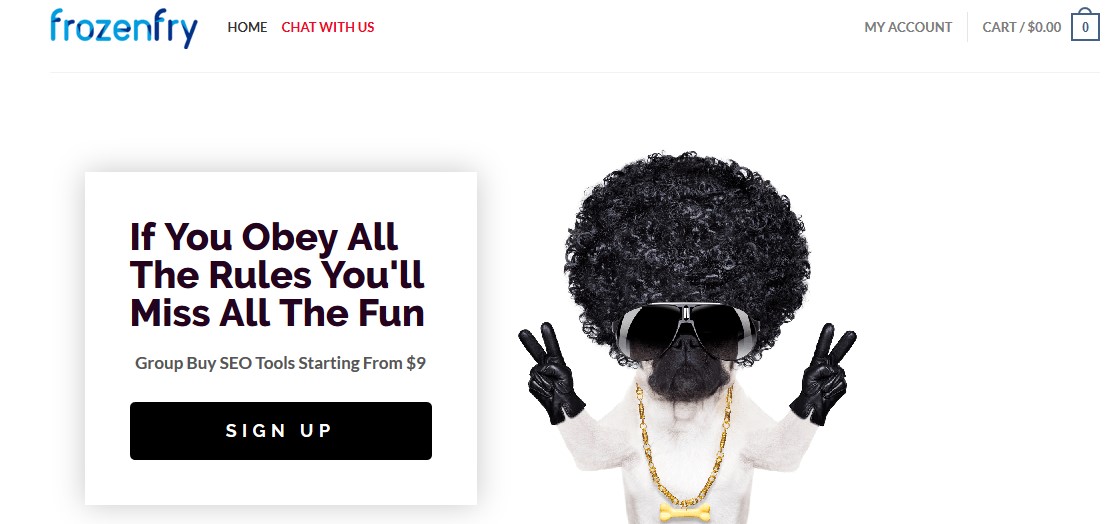 4. frozenfry.com
The name is look so weird, different with another group buy service that own a 'group' term in their website, it's a 'frozenfry' sounds like a frozen food seller #eh? But hey they are owning great looks website looks so promosing on their service quality (they are promising 100% uptime – a wow!) There are 3 package LITE, STANDARD, and AGENCY which cost you $9, $14, and $19 according to the package that you choose. Most of the tools delivered via Google Chrome plugins that you need to install to be able to access to their services provided. The payment can be done via paypal and it's easy to process.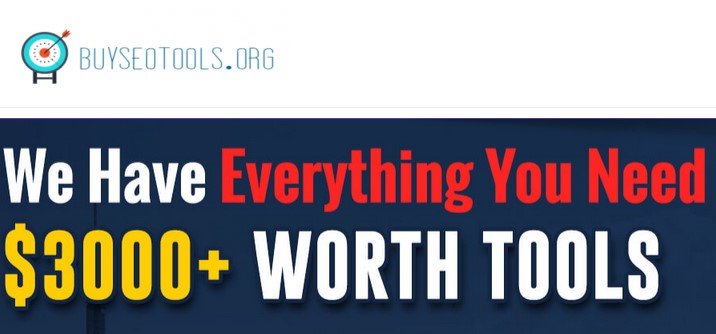 5. buyseotools.org
Sometimes it looks like groupbuyseotools.com for both the domain name or the website design. They are offering 3 kind of package: Basic ($10), Budget ($18), and Premium ($27). The most expensive one (Premium) is containing all the seo service plus additional seo service that you might like to use like keyword revealer or helium 10. The big plus is they are also offering RDP or remote desktop group buy service that allow you or providing you to access the tools via a remote desktop connection. Great enough and hoping their desktop good fast enough to be accessed from your place and the ping time is not so high. I wonder they are not offering semrush and ahrefs – but it's ok if you do not use them.
Conclussion
I really can't concluse which one if the best that you can take it for your seo campaign needs – it's really depend on your budget and your needs. If you're searching for the cheapest one and only willing to use 'the main course' of seo tools, then groupbuy24 may be your choice. If you are searching for the most complete seo tools (they are claiming 40+) then the lowest cost choice will be on upgroupbuy.
I will only suggest using group buy seo services only for testing purpose of seo tools that you are willing to use on real war of seo activities. In production time, you will need to use the real account so you are freely to use all the resources for you than use a shared resources provided by the group buy services. Availability of services are really important for business people so you can maximize your income potential within your valuable asset: TIME.
By buying the original also you are supporting the service provider to do improvement on their services, thus you can advice them directly which services that you like most that need to be improved by team.